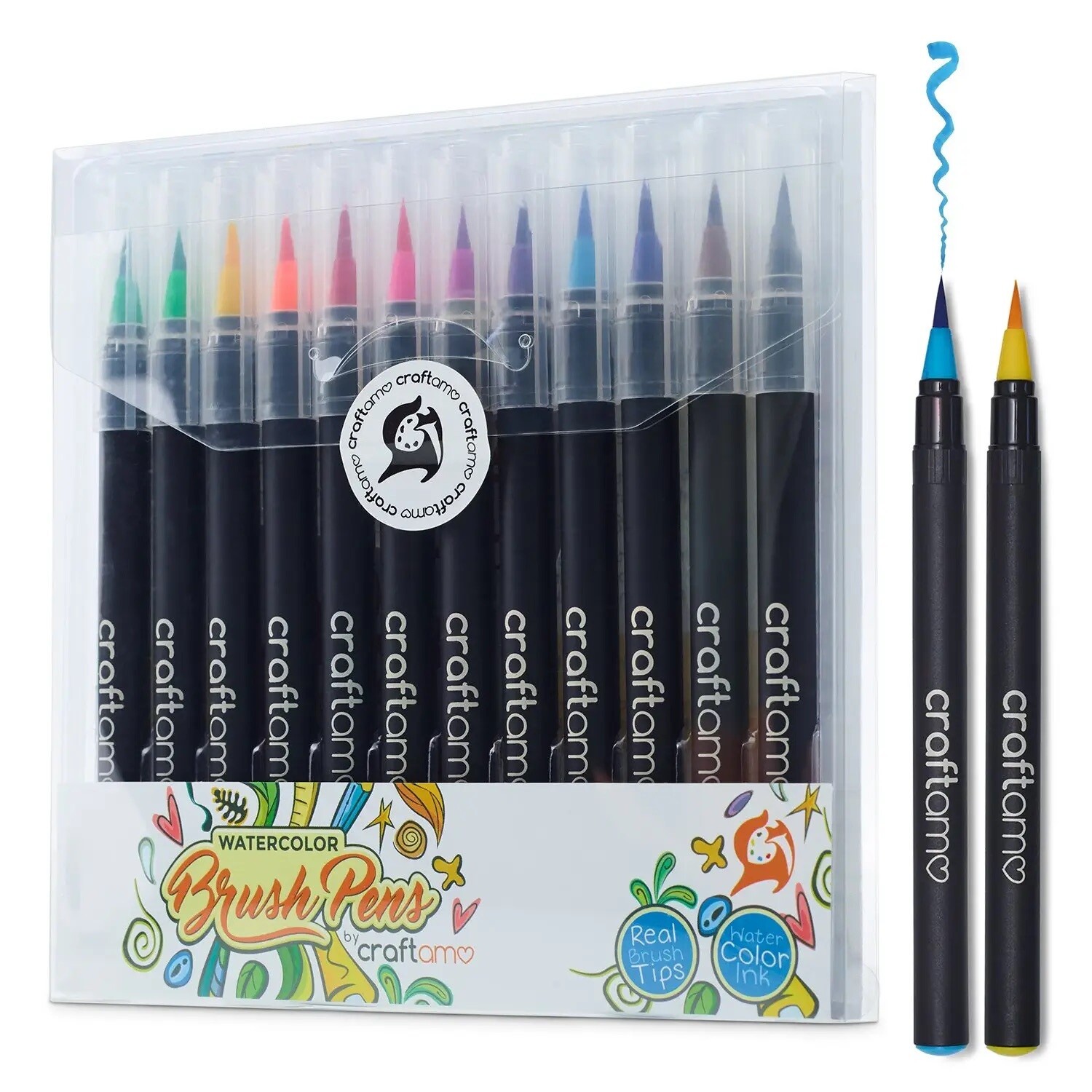 Craftamo Watercolor Brush Pens with real Brush Tips 12 piece set
X000PWM0FT
Product Details
Craftamo watercolor brush pens make use of synthetic brush hair to recreate the stroke of a paint brush, with the precision and control of a pen- making them perfect for calligraphy, crafts and adult coloring.
Our ink is water soluble, meaning you can use our pens in conjunction with traditional paint brushes, by adding tiny splashes of water, and spreading the ink using traditional water color techniques.

CRAFTAMO WATERCOLOR BRUSH PENS ARE HAND CRAFTED USING THE FINEST QUALITY MATERIALS.
Making use of a real synthetic brush hair tip, Craftamo brush pens allow you to easily recreate the stroke of a paint brush, with the precision & control of a pen, allowing you to achieve a wide range of effects, and the ability to create dynamic lines from thick to thin with ease.
This makes them perfect for a variety of applications, including:
✔ Watercolor Painting
✔ Crafts & Cardmaking
✔ Calligraphy
✔ Scrapbooking
✔ Adult Coloring
Mix the ink with water and a whole new range of techniques become possible. Our water soluble ink blends effortlessly with water, allowing you to mix an endless amount of colors and create traditional looking watercolor art, with a modern twist!
This pack contains 12 vibrant colors, and it's versatility makes them ideal for all skill levels, from the occasional doodle to professional use.

Save this product for later