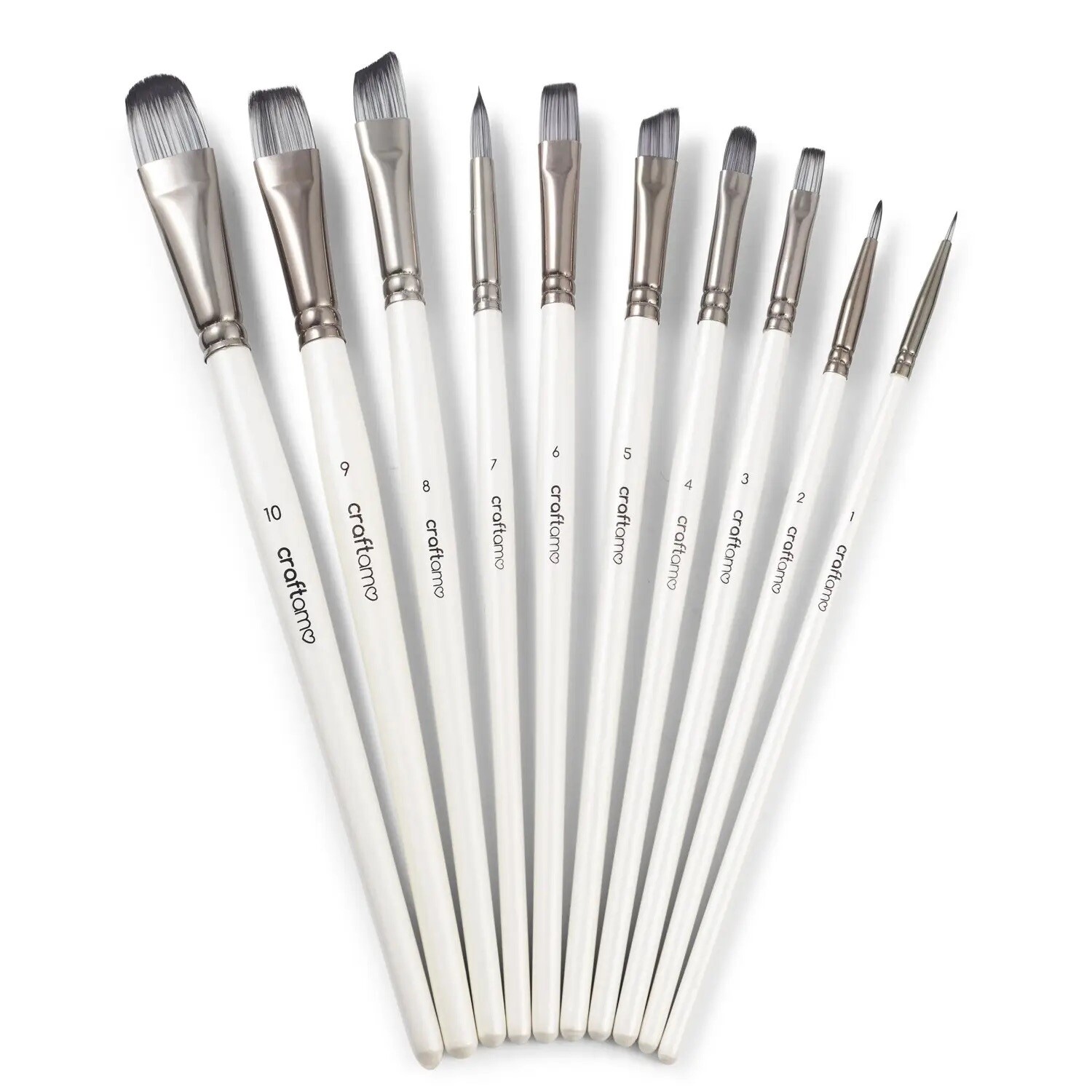 Elements Collection Brushes-Air Edition 10 piece set
X000PQAFG1
Product Details
The Brush set includes:
1: Rigger, 2: Round, 3: Flat, 4: Filbert, 5: Angle, 6: Flat, 7: Round, 8: Angle, 9: Flat, 10: Filbert
THE AIR EDITION - STUNNING, SIMPLE, SOPHISTICATED.
The Air Edition is themed after our wonderful planet and the fresh open air that surrounds us, and forms ¼ of the Elements Collection by Craftamo - a unique collection of creatively colorful artist brushes, meticulously designed after the 4 elements; Water, Air, Earth & Fire.
THERE'S NO DOUBT YOU'LL WANT THEM ALL!
The Air Edition contains 10 brushes, with a wide range of brush types, and diverse range of brush sizes, meaning the painting possibilities are endless, making this set perfect for the experienced artist, or new beginner.
HAND CRAFTED USING THE FINEST QUALITY MATERIALS.
The brush hair features a stunning mixture of Silver & Black natural looking, synthetic filaments, making these painting brushes perfect for working with all types of paint!
BRUSH TYPES & SIZES:
✔ Filbert - Sizes 10 & 4.
✔ Angle - Sizes 8 & 5.
✔ Round - Sizes 7, 2 & 1
✔ Flat - Sizes 9, 6 & 3

Save this product for later